Since our last show, on Sunday, May 3rd 2009 at "La Maroquinerie" in Paris, France, celebrating 5 very full years (in all the possible senses), we - 5 cinemaniacs-boozers - have decided to give us a break... Well determinated not to go on stage again without a new hot live set !
Hibernation... Relaxation... Creation.
Actually this moment was approaching. We were planning to be back with joy on spring 2011 with lotsa gigs full of new and beautiful sounds.
Alas...
We must, with an infinite sadness, definitely cancel all of our tours and recordings.
Capitulation... Frustration... Emotion.
At the dawn of Tuesday, February 1st 2011, our friend Trax (band's multi-instrumentist and graphic designer) deceased from a long rare disease.
We will miss his sharp sense of humor, his enthusiastic epicureanism, his lucid don't-give-a-fuckism and his extraordinary kindness !
He will stay with us in our lives and our desires in our further adventures.
All of our strong and deep heartfelt thoughts go straight with love to his girlfriend
Angie
and his daughter
Zoé
!!!
Our friend has been drifting us all the way and until the end with harmony, elegance and good taste.
Cheers mate !!!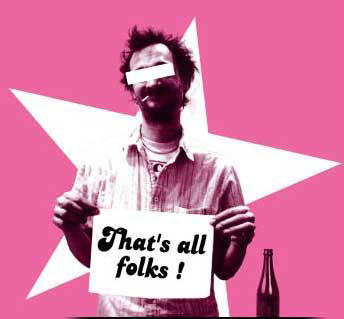 2004-2011 :
Mandolin & Epinette des Vosges & Dulcimer & Voice : Trax.
Bass & Piano & Voice : Igor.
Guitar & Voice : Pakal.
Drums & Voice : Morej.
Trombone & Voice : Syl.
Soundings & Qualities : Didi, Toma, Rudy.
Affinities & Sensitivities : Ingo, Cécile, Thierry, Christine...
Friendship & Sobriety : UNLOGISTIC, MR LE DIRECTEUR, UZ JSME DOMA, USAISAMONSTER...
Realeases :
*

The winter can be fantastically cruel

*
7" EP 45rpm + poster + sticker + postal card
(2005)
3" CD + poster + sticker + badge
(2005)
12" LP 33rpm/Digipack CD + 20 pages booklet
(2007)
- - -
All
KUBI
productions come straight out from
Monsieur(&)MadameMacario
'
s cellar, so called
"

! a N G R r !

"
.
Shows :
Exactly 146 disconcerting gigs From October 31st 2004 to May 3rd 2009 in Czechy, Germany, Belgy, Hollandy, Italy, Sloveny, Hungary, Polony, Austry, Danemarky, Switzerlandy and Sarkozy
with....
NOMEANSNO, MELT-BANANA, ZU, BALKAN BEAT BOX, THE EX, UZ JSME DOMA, DE KIFT, USAISAMONSTER, GUTS PIE EARSHOT, EXPERIMENTAL DENTAL SCHOOL, MR LE DIRECTEUR, CHEVEU, LA FRACTION, AGAINST ME!, HUMAN ALERT, UNLOGISTIC, THE EVENS, FAUST, BONAPARTE, ZEA, API UIZ, EXTREME CHEROKEE, VIALKA, DON VITO, TY SYCACI, LE SINGE BLANC, JMENFOUS, STIG NOISE SOUND SYSTEM, OLD TIME RELIJUN, GREGALDUR, PUSSE, FRUSTRATION, LES TRUCS, MILEMARKER, MICUSNULE, CUI BONO...